environmental stewardship at LWA
Our commitment to environmental stewardship is demonstrated in the approach we take in our projects, the recommendations we make to our clients, the people we hire, and the advocacy we provide in the policy arena.
Our clients are also environmental stewards—public agencies who manage and operate wastewater and stormwater systems, which prevent pollution from impacting the environment, and private landowners with a vested interest in the long-term sustainability of their land and the surrounding environment.
Our Day-to-Day Commitment
On a daily basis, we:
Advocate for and implement data collection efforts and scientific studies to provide a better basis for environmental management decisions.
Help our clients build partnerships with other stakeholders to address difficult environmental issues.
Develop and lead complex scientific studies to address difficult environmental questions.
Prepare documents that identify sound solutions and recommend sustainable management actions.
Working to Make a Difference
LWA staff consists of both engineers and scientists, resulting in a diversity of views and talent directed toward our work assignments. We look forward to working with you, collaborating to develop innovative solutions that are both environmentally and fiscally responsible.
Riparian Improvement Organization (RIO)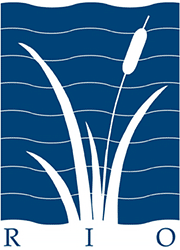 LWA established RIO as an independent nonprofit environmental organization in 1993. RIO recognized there are already several environmental organizations in Northern California working to improve the environment through legislative and legal avenues. Therefore, a need existed in this area to develop and conduct projects that physically improve the environment. For this reason, RIO promotes projects that include a "hands-on" approach and provide a tangible benefit to the environment. Volunteer affiliates of all ages come from the local communities.
Some examples of past projects include:
Yolo Bypass Water Quality Monitoring
Davis Northstar and West Stormwater Detention Pond Cleanups (2002-present)
World Water Monitoring Day—Lake Solano (10/18/2003)
Davis Stormwater Detention Pond Trash Screen Installation (1996)
Putah Creek Cleanups (1993)
Cache Creek informational signs and recycling bins installation
Riparian Reserve Habitat Restoration
Davis High School Pathways Day presentation on Environmental Careers
Davis Junior High School Career Day presentation on Environmental Engineering
Pleasant Grove High School presentation on Environmental Engineering
Organized and provided oversight for City of Davis Storm Drain stenciling activities