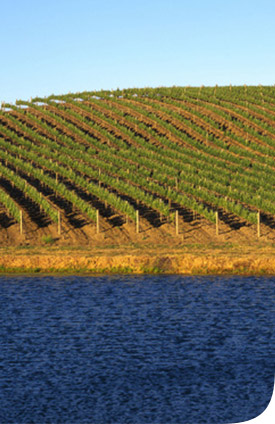 Agricultural Water Quality Management
California Water Code authorizes Regional Water Boards to conditionally waive waste discharge requirements (WDRs) for surface water discharges if it is in the public interest. A number of Regional Water Boards have adopted waivers for discharges from irrigated agriculture on the condition that coordinated programs are implemented to assess and control, if necessary, impairment from pesticides, sediment, salts, nutrients, pathogens and metals.
Larry Walker Associates has been instrumental in assisting agricultural communities in three California regions to comply with the adopted Conditional Ag Waivers, including the Central Valley, Central Coast and Los Angeles Regions. Assistance provided includes commenting on draft waivers, assisting agricultural communities to form coordinated discharger groups for compliance, developing and implementing monitoring programs, submitting required monitoring reports for the agriculture groups, and providing consulting services regarding Best Management Practices (BMPs) to prevent discharges from agricultural lands from causing water quality impairments. Additional services include development of processes to collect funds from agriculture group members, and creating and maintaining databases to efficiently manage membership and water quality monitoring data.
project profiles